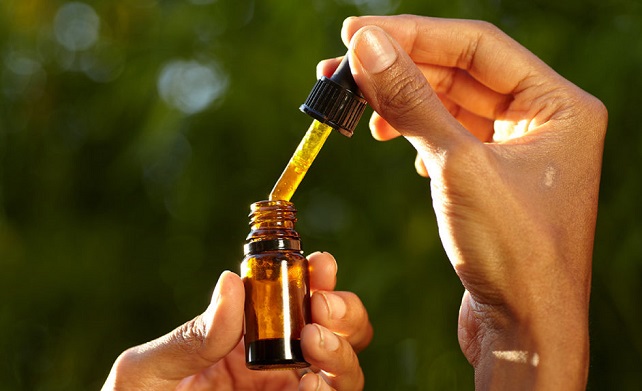 The CBD oil industry is quite promising and gaining momentum in the health and fitness circle. Over the past few years, it has become a widely held alternative remedy for some medical conditions.
CBD (short for Cannabidiol) is derived from the cannabis plant. It is then diluted with a carrier oil such as hemp seed oil to produce the CBD Oil.
CBD is one of the two chemical compounds, among a dozen of cannabis that suggests most of the health advantages. The other one in the pair is called Tetrahydrocannabinol (THC). It is said that CBD will not trigger the "high", similar to the use of marijuana, but the THC does. CBD oil normally contains low levels of the cannabinoid THC. But favorably has higher levels of its cannabinoids, which are known to provide healing effects.
At present, the research puts forward that CBD oil shows promise in the fitness arena. The products are now up for grabs in pharmacies and drug stores comparing to the old days.  Its advantageous properties are flaunted that may aid to person's health in various ways.
Ease pain and inflammation
Fitness enthusiasts are prone to go through pain, aches, and inflammation. Studies have shown CBD oils' pain-relieving effects that may ease & control pain and inflammation discomfort. It can relieve any muscle pain associated with high-impact workout and weight training.
Every fitness buff aims for great physical shape & weight and would not wish for slow muscle development. CBD oils are a genuine source of healthy weight and body according to a health organization. It also helps regulate appetite & increase your metabolism. It is a known fact that an increase in metabolism facilitates burning more calories than the amount you consumed. Also, CBD oil aid in building up lean muscle mass.
Stress and anxiety relief
CBD oils display potential relief of stress & anxiety. An American actress is said to be fond of using it to help her relieve anxiety and panic attacks.
It is vital to bodybuilders as the adverse effects of such stress & anxiety will conflict with their bodies. Hence, the many studies on CBD oils alleviating stress and anxieties really, to some degree a great benefit.
Lack of energy is a no-no to those involved in fitness as it will restrict multiple fitness activities. You will be glad to know that CBD oils can boost your energy levels and increase your immunity as well. The main purpose of which is to supplement your routine.
Therefore, daily consumption of CBD oil will help you with your fitness goals. It is gradually taken for general health. Conversely, the Food and Drug Administration (USA) has not approved non-prescription CBD products. The Farm Bill of 2018 allows CBD legal at the Federal level. It mentioned that hemp-derived CBD products with less than 0.3% THC are legal by the federal government. However, it is still prohibited under different state laws.
Though CBD oil is considered safe, it may cause some adverse reactions to some people. In studies, side effects are specified like diarrhea, fatigue, including changes in weight and appetite.